Our Philosophy
In Home Senior Fitness puts the well-being of senior citizens first. Our team of rehab professionals is dedicated to improving each individual's strength, balance, and self confidence, allowing you to live the life you deserve.
In Home Senior Fitness was created to fulfill our patients' wishes to continue a fitness routine after they were discharged from therapy. Upon witnessing the amount of re-hospitalization and re-occurring injuries after our patients quit their therapy fitness routines, we decided there had to be a better way for seniors to maintain their health.
Located in the Greater Tampa Bay, West Central, and Central Florida areas, our goal is to create a safe, positive experience for older adults to improve their physical function without the hassle of traveling to a facility, massive co-payments, and negative insurance qualifications that deter so many from the care they deserve.
Ashley Becker Trinklein
Owner, Certified Personal Trainer, Senior Fitness Specialist, Certified Occupational Therapy Assistant
Ashley has been a practicing Occupational Therapy Assistant since 2010 where she has focused on improving the overall health and independence of seniors in skilled nursing facilities, outpatient clinics, and in home health.
As a Florida native from New Smyrna Beach,  Ashley chose to continue with a Bachelors in Public Health from the University of South Florida. It was then that she fell in love with the city of Tampa. In her free time, Ashley enjoys traveling and being adventurous outside of her comfort zone.
Stacey Kensinger
Owner, Certified Personal Trainer, Senior Fitness Specialist, Licensed Physical Therapist Assistant
Stacey has been a Physical Therapist Assistant since 2013 with her primary interest being geriatric health in clinical, hospital, skilled nursing, and home-health settings. Stacey served in the U.S. Military for nine years and during that time she worked on her education, graduating from Mount Aloysius College with her degree in physical therapy.
Stacey's passions include health, nutrition, skiing, hiking, and all adventurous outdoor activities. Originally from Pennsylvania, Stacey now enjoys living in St. Petersburg, Florida.
Cassie Feuerstack
Certified Personal Trainer, Senior Fitness Specialist, Certified Occupational Therapy Assistant, Certified Dementia Practitioner, Functional Training Specialist
Cassie joined our team in July 2018 and our clients absolutely love her! Cassie has been an Occupational Therapy Assistant since 2017 where her clinical experience has been working with geriatrics in skilled nursing facilities. Cassie studied Occupational Therapy at SUNY Orange in New York. She hopes to spread awareness on the importance of strength training for every age group.
Cassie enjoys spending her free time working on her own personal goals in the gym and exploring her new home in St Petersburg.
Robert Joyner
Certified Personal Trainer, Certified Athletic Trainer, Licensed Physical Therapist Assistant
Rob has been working as a Personal Trainer since 2003 and as a Physical Therapist Assistant/Athletic Trainer since 1996. He first found his love for fitness and training through his passion for soccer and from his dad who is a Physical Therapist. Rob started his career as an Athletic Trainer with the Tampa Bay Rays and Eckerd College in 1997. He then continued working with his dad in their outpatient physical therapy clinic where he specialized in outpatient orthopedics, sports medicine, golf fitness, geriatric care, and foot orthotics. Rob has worked in many different areas of the physical therapy trade from: outpatient, skilled nursing, long term care, home health, and acute care.
He has lived in St. Petersburg since he was four years old and graduated from the University of Tampa. In his free time, Rob enjoys refereeing triathlons and soccer, scuba diving, fishing, traveling/cruising, and boating.
Jonathan Dubbaneh
Certified Personal Trainer, Licensed Physical Therapist Assistant
Jonathan is originally from Maryland and moved to Florida to attend college as a graduate from FGCU in sports management. Currently he holds a physical therapy assistant license and loves playing sports including basketball, mountain biking, weight lifting, running obstacle course races, playing with his dogs, as well as cooking dancing, and being around family. He has worked in many different areas of physical therapy including outpatient, traveling skilled nursing, and most recently 4 years of home health. Jonathan has lived in the Tampa region for the last 6 years.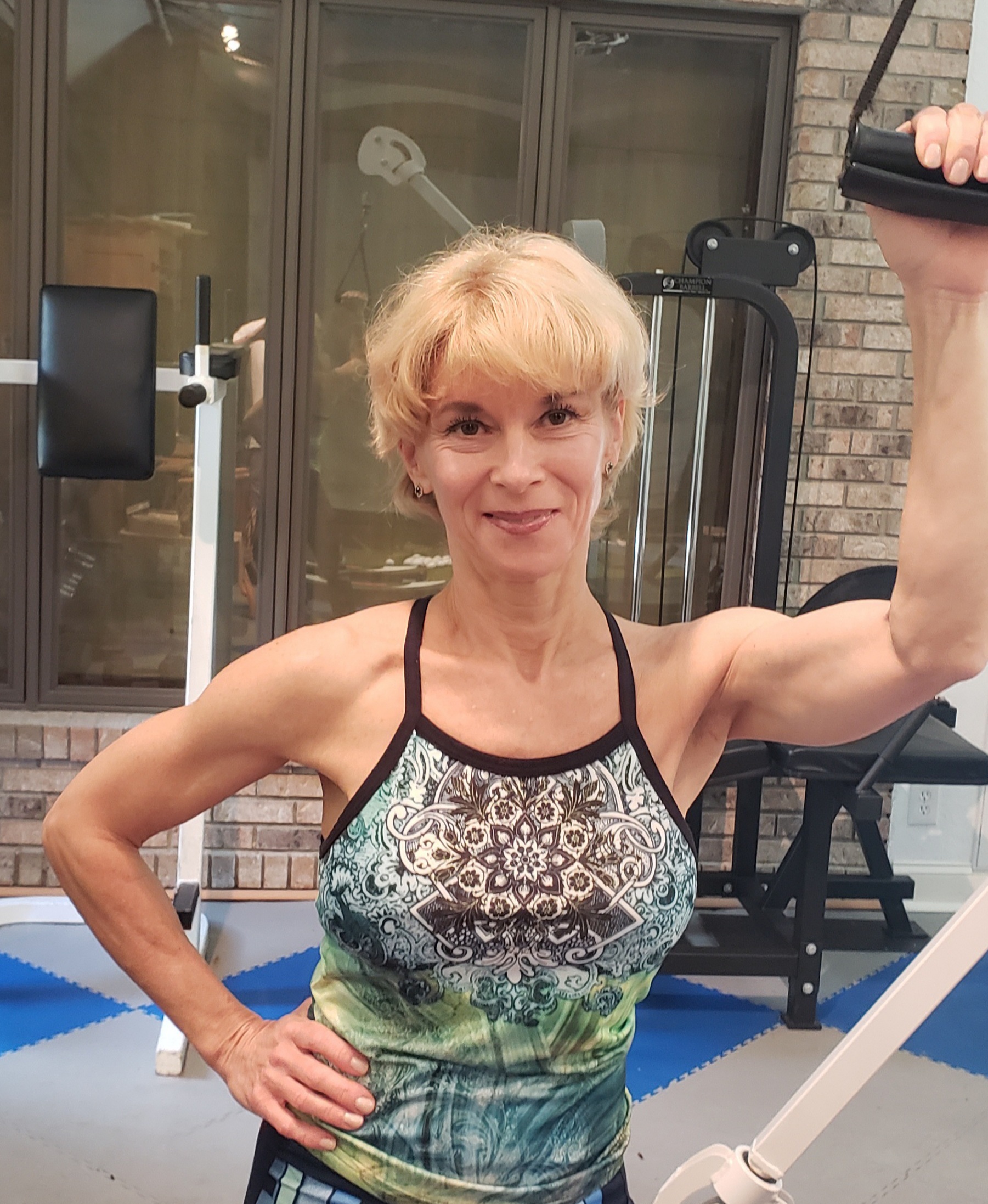 Victoria Kolbakh
Certified Personal Trainer, Physical Therapist Assistant
Victoria Is a Physical Therapist Assistant and Certified Personal Trainer with over seven years of experience in these fields.  She graduated summa cum laude from the State College of Florida, Bradenton, in 2018. Victoria was born and raised in Moscow, Russia and trained in gymnastics and acrobatics starting when she was six years old. She was an elite acrobat and performer in Russia, which allowed her to travel all over the world. She came to Tampa, FL in 1996 with a Russian acrobat group to perform in Busch Gardens and qualified for immigration to the U.S. due to her significant skills and training.
Victoria has always enjoyed working with people and helping them to achieve their own personal fitness and health goals. In her free time she likes going to beaches, doing yoga and cooking for friends and family.
Leslee Gillespie
Certified Personal Trainer, Registered Occupational Therapist
Leslee is an Occupational Therapist and Certified Personal Trainer with nearly a decade of OT experience primarily focused in home health. Being a military spouse, she has lived and practiced in many states. Leslee has re-located out of the area, but remains seeing clients as our virtual trainer! She has a deep passion for health, exercise, and serving the elderly; interests that all come together at In Home Senior Fitness.
She is excited to help clients reach their goals by better integrating fitness into their daily lives! Leslee enjoys exploring her new locations, biking with her husband and two children, and studying health and fitness.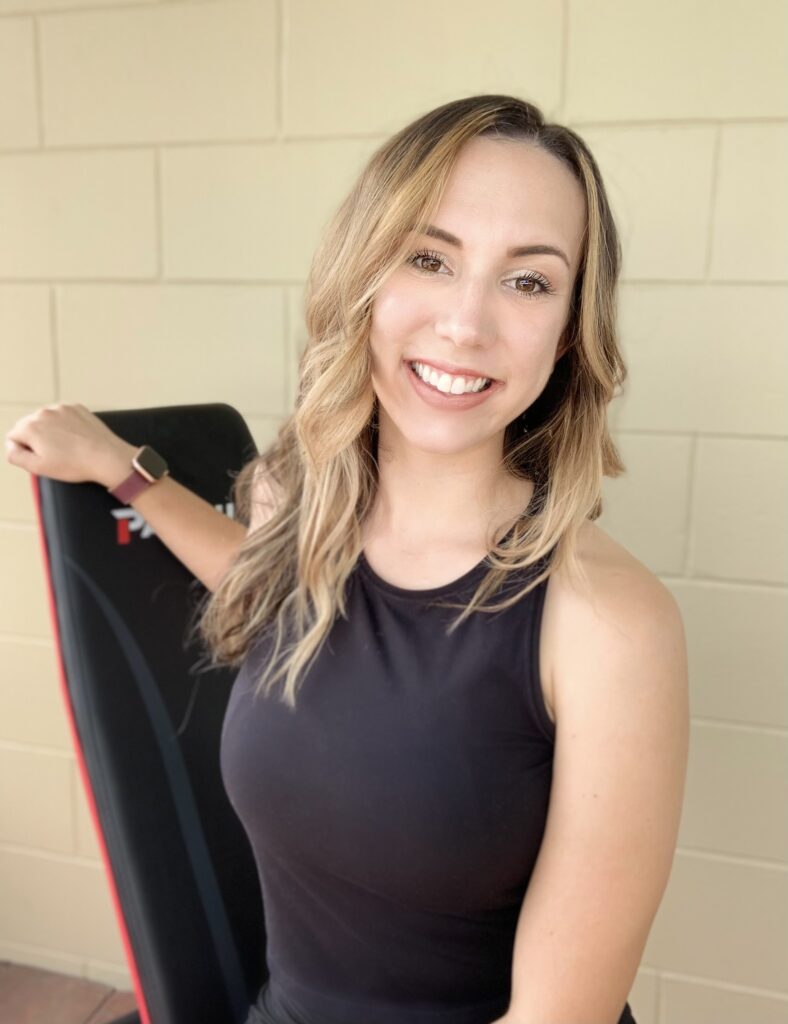 Chelsea Joseph
Certified Personal Trainer, Certified Occupational Therapy Assistant
Chelsea has been a Certified Occupational Therapy Assistant since 2015. She has clinical experience in geriatric, adult and pediatric care in outpatient settings and skilled nursing facilities. Chelsea grew up in Orlando and continues to live in Central Florida with her husband and two boys. In her free time she enjoys being outdoors with her family, roller blading, playing tennis and traveling out of state to go hiking. She loves encouraging others to start or continue their fitness journey. "It's never too late" is her motto as her motivation is her two grandparents who play in the Senior Olympics for volleyball and compete in drag racing. She is excited to help others obtain their personal fitness goals.
Don't Wait...
Your greatest investment is your health. Bring peace of mind to yourself and those around you with In Home Senior Fitness Personal Training. Regain the life you deserve.